Field Program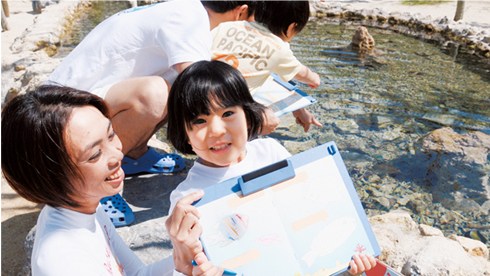 Fish Guide book
You can make an original guide book of sea life.
Fish & Turtle Adventure
You can learn how to use snorkel and enjoy snorkeling
with colorful fish, rays and turtles.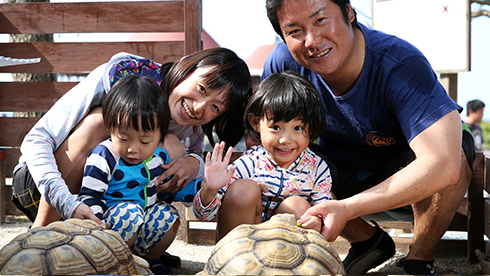 Mogumogu Kamesan
Fee
¥6,500
(per group, max 5 persons)

Enjoy special private time spent with turtle
(African spurred tortoise)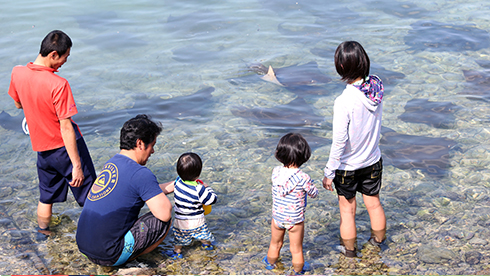 Fish Feeding
You can learn about the sea creature and feed fish
and rays directly in a shallow water.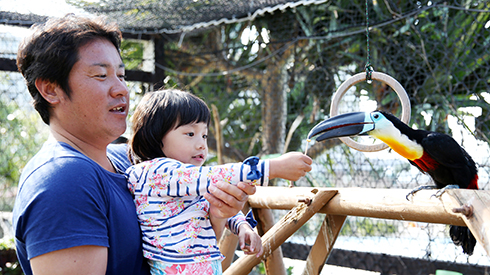 Mogumogu Time
You can touch and feed the animals living
in the Warabi Park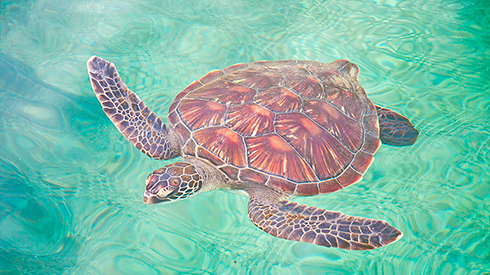 Turtle Feeding
(3/20 to 11/30 only)
You can learn about sea creatures and feed turtle and fish.
Letter set
You can do coloring and send a letter.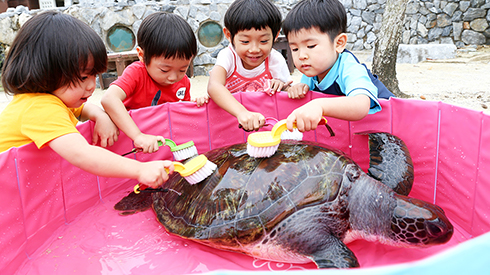 Turtle Cleaning
Fee
1group(1-5persons) ¥6,500

Let's clean a turtle shell.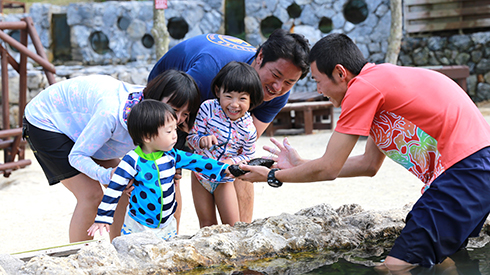 Walking Adventure
There are a lot of creatures at our hotel.
See creatures after a short lecture.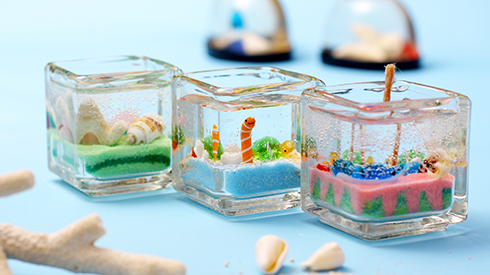 Gel Candle Art & Crafts Studio
Let's make an original candle, by adding favorite parts to the basic set
*Age over 6 yrs old
*Extra charge for individual parts
*Tax excluded
Information
●All programs and equipment rentals are subject to availability.
●Cancellations due to weather, ocean conditions and other reasons,
or changes in departure time, capacity and age restrictions may occur.
●Elementary school children and under must be accompanied by an adult(paid)
●Please refrain from exposing all types of body tattoo, including stick-ons,
and kindly wear a jacket or rash guard when using the hotel facilities.
Reservation Method
For guests staying at Renaissance Okinawa Resort & Coco Garden
Resort Okinawa:
●Reservations for the duration of your stay are received after check-in
at each respective counter on first arrival basis.
●Reservation requests by telephone or email are not accepted.
To visitors not staying at the hotel:
●Reservations are received on a daily basis at each respective counter, subject to availability.
●Reservation requests by telephone or email are not accepted.
●There is a facility charge of ¥3,000/adult and ¥2,000/elementary school child (plus tax / preschoolers free).
●Please refrain from bringing food, drinks, audio equipment, coolers, beach umbrellas, mats and chairs from outside.